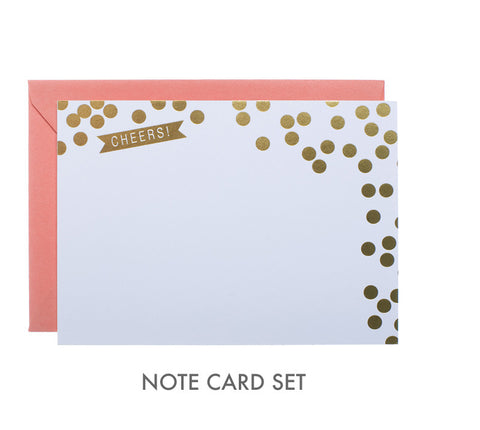 Webster Cheers, Note Card Set
Introducing our first collaboration with Claudia Smith of Fig. 2 Design Studio! This limited edition Cheers note card set has an adorable spattering of gold metallic foil confetti on each card. Includes eight flat cards and envelopes.
Each card is flat (meaning there is no flap to open, you write the message on the front and back of the card) with a coral envelope, the signature color of Jess LC.
Made in Maryland
These cards are designed to celebrate a variety of occasions from birthdays, to graduations, to new jobs, to New Years Eve parties.